Zinc plays an important role in hormone production…
When I started feeling tired all the time with brain fog, I started looking into hormone production…
There's one thing I knew for sure… I did not want to rely on supplements the rest of my life…
If I needed to supplement, then sure, I'd take supplements as needed, but I went on a mission to find out how to get all my nutrients from food…
When I started my journey, one of the best zinc supplements for thyroid I found was a plant based natural Zinc…
This is when I started to understand the important role that minerals play on the health of the body which is why I started to pay close attention to my hydration levels and drinking mineralized water…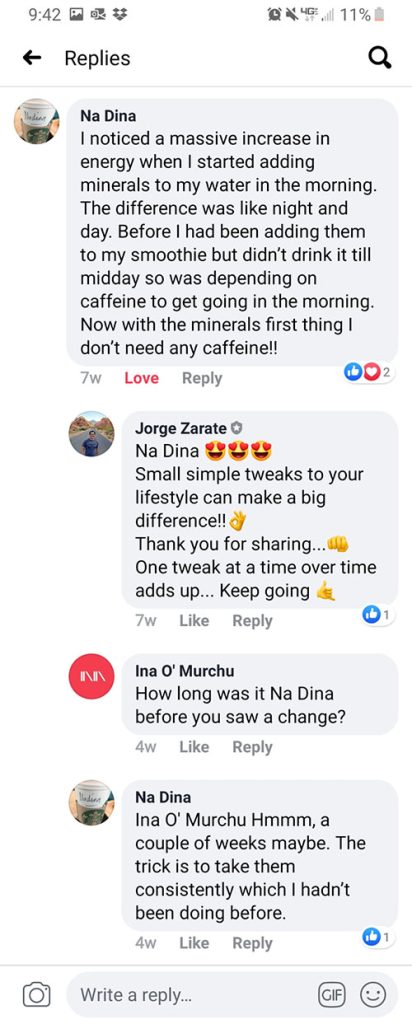 How much zinc for hypothyroidism?
I kept reading that I needed to supplement with iron, selenium, zinc, iodine and a bunch of others to the point that I ended up with a cupboard full of supplements…
The amounts I was told to take were frankly too high that would require me to continuously buy supplements making it cost prohibitive…
I decided to change my diet so that I didn't have to rely on supplements…
On top of that, you have to pay attention to the types of zinc supplements out on the market… some supplements like zinc picolinate, zinc gluconate, zinc sulfate, and zinc citrate are made with synthetic minerals which are not well absorbed or digested by the body…
Instead what you are looking for is a bioavailable form of zinc which is best found in food, not supplements…
That's why some people who take too much zinc end up worsening their thyroid problems…
Don't get me wrong… zinc is a needed mineral… zinc is good for your thyroid… but only if you take it in bioavailable forms…
So what's better than taking a zinc supplement?
Learning how to address nutrient deficiencies…
Here's the deal… food nowadays is not what it used to be…
The nutrient quality and quantity in food is pathetic if you are buying food from grocery stores…
If you are like me, chances are that you didn't grow up on a farm and have no idea how food is supposed to be grown… chances are that you buy food at the store, but you have no idea where it comes from…
Once I started paying attention to this, I started to get the nourishment I needed from food alone and no longer needed to buy supplements to address nutrient deficiencies… I did it all by making changes to my diet to include traditional foods full of minerals (including bioavailable zinc)…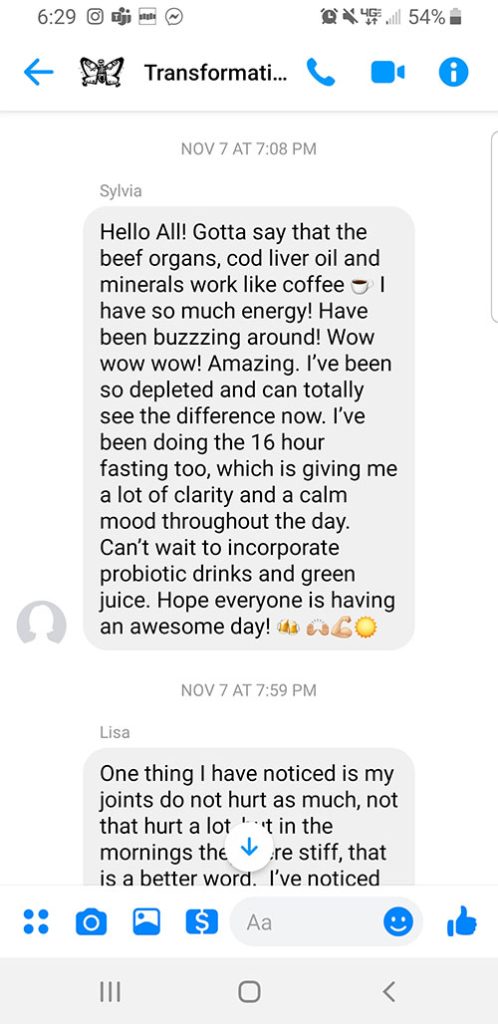 The best part was that I got my energy back and started losing weight…
If you need to supplement with zinc, then this is the best zinc supplement I've found…
If you want to get all your nourishment from food, then follow these 3 steps…
Want us to help you get more energy and lose weight?
Join our Facebook group and download our Energy & Fat Loss Blueprint to learn how to get more energy and lose weight…