You're about to learn how to get more energy and sleep better without having to take supplements…
There's a reason why most people with Hashimoto's can't get energy…
It's not because they haven't found the right supplement or had the right lab test that will tell them what's wrong with them…
Unfortunately, most doctors don't know this simple skill that all humans should learn…
How to get more energy
When people feel tired all the time and they're out and about looking for information on how to get more energy, everything seems to point to the thyroid… and this is why no matter what they try to "boost their thyroid", their energy levels remain low… it's almost like someone points and tells you to look left as they take food from your plate…
To avoid that distraction, you need to shift your focus to the one thing that produces energy… and that is your gut flora…
Forget your thyroid, focus on your gut health
Your gut flora if healthy, will be composed mostly of good friendly yeast and bacteria which we call probiotics…
When you eat food, probiotics produce energy… that means that eating food should give you energy…
If you eat food and you don't get energy, or worse you feel in dire need of a nap after a meal, then that's a sign that you need to look at your gut flora…
If your gut flora is weak, then that means you may have the opposite of probiotics which are bad bacteria, wild yeast, mold, parasites, etc.
Probiotics are considered good friendly bacteria because they digest food for you and turn it into key nutrients, vitamins and hormones…
Without healthy probiotics in your gut flora, your thyroid can't produce hormones…
Bad bacteria is considered bad because they break down food, but they don't turn it into key nutrients for you… instead, they inhibit vitamin and hormone production & balance… worse, they release toxins as a byproduct of their digestion…
Toxic waste from bad gut flora is the main reason why you feel tired
Once you understand this you'll start to see why no amount of thyroid support supplement is going to give you your energy back… because to get more energy what you need to do is learn how to grow healthy gut flora…
To get more energy, stop trying to boost your thyroid and start growing healthy gut flora instead…
Growing healthy gut flora is the fastest, most effective way to get more energy…
Once you know this, then you can start to look at everything that you put into your body… food, drinks, supplements… everything that goes into your body is either going to help you grow probiotics or it is going to create an environment for bad bacteria to grow…
What are the best probiotics for Hashimoto's?
Probiotics work best when you have a diverse culture of probiotics… that means that there's no single or specific strain that is going to fix your problem…
Taking probiotics isn't the solution… because probiotics can only grow and thrive if the proper environment exists for them to colonize in your gut…
More important than taking probiotics is to create an environment for probiotics to grow healthy…
How do you grow probiotics?
Take a lesson from breweries and wineries… when they ferment, they are growing probiotics… the most important part of fermentation so they grow probiotics and ensure they get a good product is to make sure that the equipment being used is clean and sanitized…
To benefit from that lesson, you want to ask yourself… is your gut clean?
If your gut is clean, then you have the proper environment for probiotics to grow and you'll enjoy having a lot of energy because your healthy gut flora will produce energy when you eat food…
If your gut is toxic, then what you have is an environment that gives growth to bad bacteria and put out so many toxins that you end up with fatigue, brain fog, poor sleep, low hormone production… this then becomes a vicious cycle because the toxins produced by bad bacteria will only worsen the environment in your gut which will allow more bad bacteria to grow…
I personally had a laundry list of things going on because of this…
I was developing food allergies, gas, bloating, constipation… my hair started to fall off… I kept gaining weight no matter what…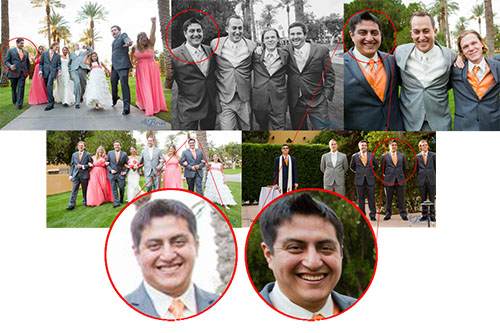 Think about this… if you have bad bacteria in your gut, then it doesn't even matter if you eat healthy because you are feeding bad bacteria and they will create toxins out of good food…
Eating the right foods is not enough when you have bad bacteria in your gut…
How to overcome Hashimoto's fatigue
Creating the proper environment in your gut is simple… keep your gut clean!
The easiest way to clean your gut is to get and stay properly hydrated…
Dehydration is the main reason why bad bacteria begins to grow in your gut…
Fixing dehydration is not just a matter of drinking more water because remember, everything that goes into your body either helps you grow probiotics or creates an environment for bad bacteria to grow…
So the question is, what's in your water?
Is your water clean?
If you are drinking tap water ran through a filter, then chances are that there's still toxic stuff in it… if you drink water out of a plastic bottle, then you are consuming plastic residue which is toxic… there's so many people who don't pay attention to this and then wonder why their energy levels drop as they age…
The next thing you need to properly hydrate is to make sure that your water has minerals… clean water & minerals is the formula…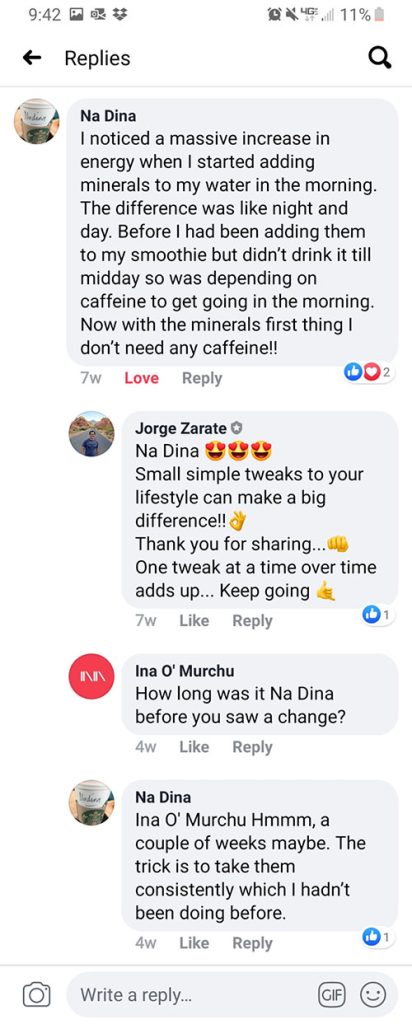 Hydration is used to create and maintain the proper environment in your gut… but that's just the beginning…
There's a direct correlation between your vitamin D levels and the strength of your immune system
If you have low vitamin D, you will have a weak immune system…
If you have good vitamin D levels, you will have a strong immune system…
Good vitamin D levels can only be achieved with natural sources of vitamin D… a booby trap for many people is synthetic vitamin D which you can identify if it measure the strength in IU's…
If you are taking 3,000-5,000 IU's then know that you're not optimizing your vitamin D levels naturally… I've seen people take upwards of 50,000 IU's…
While they may feel a temporary boost, the problem is that it's not fixing anything, you are dependent on taking the supplement and creating long term issues…
At Hypothyroidism Success Story, our goal is to show you how to get more energy without supplements…
We simply focus on gut health and eating the right foods…
In case you missed it, probiotics are what produce vitamins and hormones for you… natural vitamins are created through the fermentation process…
In a healthy gut scenario, you would eat food and your gut flora would make vitamins out of it…
When you get to a point where your gut is no longer healthy, then eating food won't be turned into vitamins… therefore you have to seek out fermented foods because fermented foods have already been converted into vitamins by probiotics…
This is why learning how to grow probiotics is the best way to get your energy back and improve your sleep… watch Janae's success story where she shares how she was able to get more energy, sleep better and lose weight…
Want us to help you get more energy and lose weight?
Join our Facebook group and download our Energy & Fat Loss Blueprint to learn how to get more energy and lose weight…